Department of Public Works
Stephen Romanowitch
Liberty Township has been very fortunate to have may outstanding individuals working for or with the town=employees, volunteer and outside professionals. They all deserve our thanks and recognition. But occasionally someone will come along who goes far above and beyond. No one will deny that Stephen Romanowitch was one of the most dedicated and hardest working employees Liberty Township has ever had.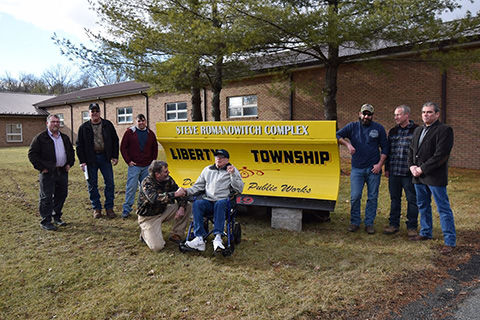 ---
DPW Contact Info
Email: dpw@libertytownship.org
Phone: (908) 637-4579
DPW Crew
Jeff Snyder – DPW Supervisor
Dion Arace
Marty Merritt
Roadside Deer
Please report dead deer as soon as possible at 908-637-4579.