Photo Album - 2007
Morning Fog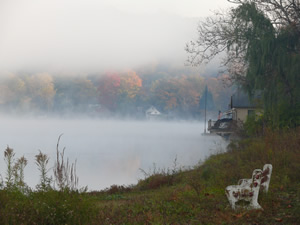 Image by Keith W. Stillwagon.
Picture taken on October 31, 2007 at approx. 8:30 AM. It is from the beach by the lodge looking North along the shoreline.
Want to contribute?
Email to Webmaster (christiejacobsen@rcn.com) and include the image
as an attachment. I can adjust image in Photoshop, so send the full image. Please include image details (where, what) and your name as author.