Environmental Commision
Liberty Township Environmental Commission
349 Mountain Lake Road, Great Meadows, NJ 07838
908.637.4579, x26
The Environmental Commission serves as an advisory board to the Land Use Board and the Township Committee. It is concerned with the quality of the surface and ground water, air, soils, flora, fauna, and general life in our community.
---
Liberty Twp. Recycling Challenge
Got plastic?
The Environmental Commission continues to partner in the TREX Recycling Challenge. For every 500 lbs. of clean plastic collected and sorted, our community is eligible for a free TREX bench.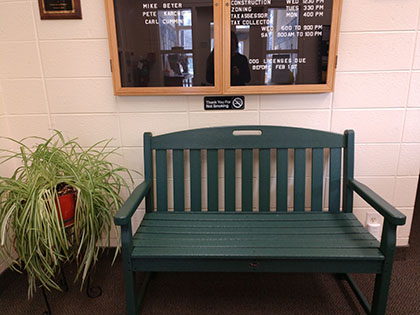 ---
Native Meadow Garden coming to Mt. Lake
The Liberty Twp. Environmental Commission is thrilled to announce it received a grant award from ANJEC through their Open Space Stewardship Grant Program to create a native meadow garden at Mountain Lake. At the heart of Liberty Township is Mountain Lake; Warren County's largest, natural glacial lake and an Audubon designated Important Bird and Birding Area.
Through the ANJEC grant, the Environmental Commission will design and plant a 400 square foot wildflower and grass meadow near the pavilion at Mt. Lake to support our wildlife. Once complete, the garden will serve as a self-guided tour of native plants, their beneficiaries and why they are so important in our community.
Check out photos below or view photo album on Flickr:
---
Moth Night Recap
Moth Night at Mountain Lake was a community success! The Liberty Township Environmental Commission would like to thank the more than 60 folks that came out that evening, as well as the following partners:
The NJ Natural Lands Trust and Martin Rapp
Blaine Rothaauser, our incredible presenter and Lepidopterist
Jill Dodds and Ann-Marie Woods, for your help in moth identification and sharing your photos
Mt. Lake Fire Company, for use of your Lakeview Room and outdoor space
Please check out photos of some of the moths that made an appearance that evening.
Photos by Ann-Marie Woods.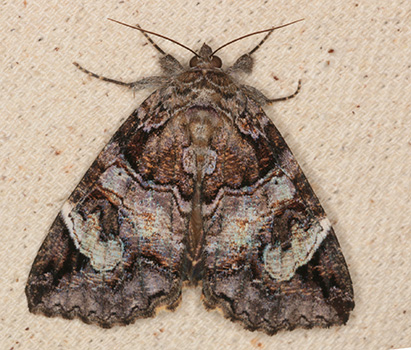 Euparthenos nubilis - Locust Underwing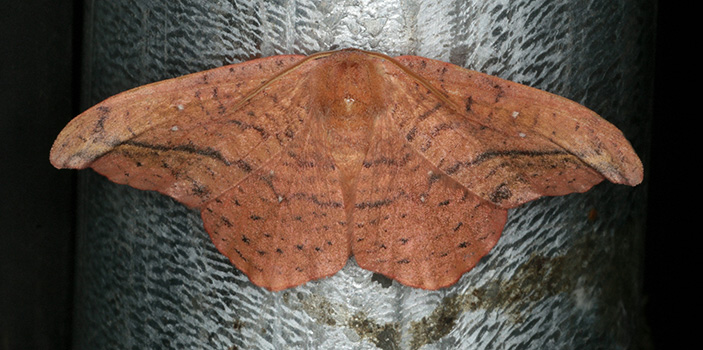 Oreta rosea - Rose Hooktip

Homophoberia cristata - Waterlily Owlet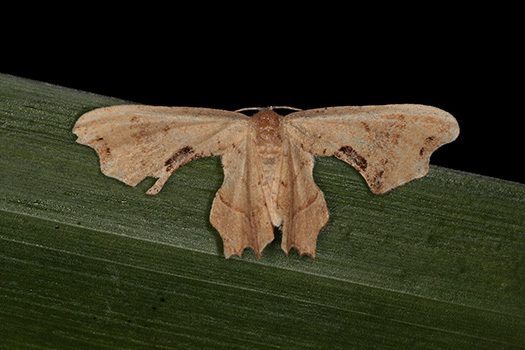 Callydapteryx dryopterata - Brown Scoopwing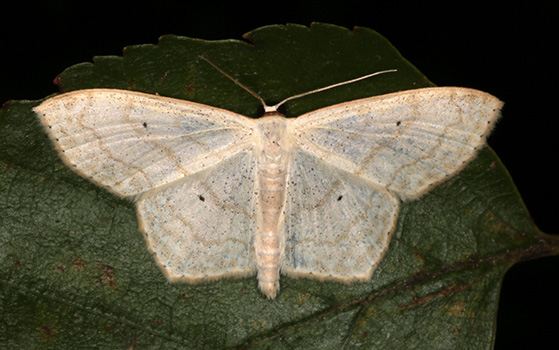 Scopula limboundata - Large Lace-border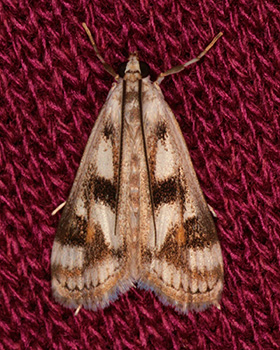 Parapoynx maculalis - Polymorphic Pondweed Moth
---
Historical Projects
View projects from previous years ...
---
Stormwater Information
Link to the Stormwater Control Ordinance Number 06-03: http://www.ecode360.com/14155730
Link to DEP stormwater page: http://www.cleanwaternj.org/
---
West Nile Virus Updates
---
Bear Awareness Fact Sheet
New Jersey is home to all kinds of beautiful wildlife – including black bears.
Black bears are getting a lot of attention these days, for the wrong reasons. They're venturing too close to homes and into backyards, looking for food. Bears that look for food near your home or in your yard likely have learned bad habits from people who feed them intentionally, or unintentionally by carelessly leaving out food or garbage.
---
Announcement
Schedule of regular meetings of the liberty township environmental commission.

Take notice that, pursuant to the provisions of the Open Public Meetings Act, Chapter 231, PL 1975, the regular meetings of the Liberty Township Environmental Commission are to be held on the third Thursday of each month, beginning at 7:00 pm at the Liberty Township Municipal Building, 349 Mountain Lake Road, Great Meadows, NJ 07838
---
Commission Roster
Meeting Dates
Meeting Minutes
---
Annual Report
---
Official information:
A series of studies was undertaken to provide data on one of the townships most valuable resources, the watershed of Mountain Lake, the largest natural glacial lake in Warren County.
1992: Mountain Lake Watershed Study done by Warren County Soil Conservation.
1995: DEP grant Environmental Resources Inventory – Eric Snyder Associates $5,000
1998: DEP grant Water Quality Study of Mountain Lake – Amy Greene Assoc. $5,000
1999: DEP grant Bathymetric Map of Mountain Lake – Aquatic Analysts, Inc. $5,000
2000: DEP grant Phase I Storm Water Study of Mountain Lake – Aquatic Analysts $5,000
2001: DEP grant Phase II NPS Loading of Phosphorous Modeling – Aquatic Analysts $5,000
2003: Clean Water Act 319h grant for filtering storm drains at Mountain Lake. – Applied Water Management, Inc.
$117,000
2005: Additional funds for stormwater monitoring- $47,628
---
Environmental Brochures:
---
Open Space Advisory Committee
Take notice that, pursuant to the provisions of the Open Public Meetings Act, Chapter 231, PL 1975, the Liberty Township Open Space Advisory Committee meetings shall begin at 7:30 pm on the fourth monday of each month in the Municipal Building, 349 Mountain Lake Road, Great Meadows, NJ as posted.
The Open Space Advisory Committee makes recommendations to the Township Committee for the purchase of properties utilizing the Open Space Tax, and oversees the management of those properties.
The Committee oversees the boat launch, giving public access to Mountain Lake. The fee for launching is $5.00.
If anyone in interested in putting their land into preservation or learn more about the Township's Open Space program please feel free to contact Kathy Dossena at 908.637.4579, ext 30 for more information.