Senior Citizens
This is a section of our website devoted to our senior citizens. All age groups can gain value in their lives by these issues, comments, and information to better enrich our community.
---
Social Security Phone Scams
The Inspector General of Social Security, Gail S. Ennis, is warning the public that telephone scammers may send faked documents by email to convince victims to comply with their demands.
---
The Warren Senior Voice
Published by the Warren County Department of Human Services, Division of Aging & Disability Services-ADRC
---
Warren County Division of Aging & Disability Services Presents
Understanding Medicare Part D and Open Enrollment
Featuring Richard Grabowsky, Medicare Coordinator
Learn about Medicare Parts A; B; C and D
Know the changes you can make during Open Enrollment
Protect yourself from marketing violations and fraud
Certified Counselors will be present to assist with plan comparison
Wednesday, November 20, 2019 1 pm – 3 pm
---
National Memory Screening Program
FREE CONFIDENTAL MEMORY SCREENINGS
View flyer for more info and locations ...
---
Aging & Disability Resource Connection (ADRC)
---
Warren County Outstanding Senior Nominations
Nominations are due by March 27, 2019
To celebrate Older Americans Month, the Warren County Aging Services Advisory Council annually conducts a county-wide search for an older adult to honor with the Mary Louise Christine Outstanding Senior Citizen of Warren County Award. We seek your help in identifying a Warren County senior whose service to their community has benefited other residents to the extent that you feel they are deserving of this distinction.
---
Free Classes - WC Senior Center
Free classes open to Warren County Residents 60+ Years of Age
---
Community Immunization Information
With numerous myths and confusion surrounding vaccines, VNANNJ is pleased to offer an educational presentation to help you make sense of it all. Join us as we provide an overview of some of the most important adult vaccinations, as well as answer some of your most pressing questions:
Will the Flu Vaccine give me the flu?
Do I need a Chicken Pox vaccine?
If everyone else has the MMR Vaccine, why do I need it?
Date: Thursday September 13, 2018
Time: 6:30 pm—7:30 pm
Location: Warren County Library—Northeast Branch 40 US-46, Hackettstown, NJ
---
Visiting Nurse Association (VNA) Speakers Bureau
The Visiting Nurse Association of Northern New Jersey (VNA) wants to be invited to an upcoming meeting of your club, service organization, civic or employee group in greater Morris County.
Experienced and knowledgeable speakers are available to give talks about your choice of topics including Caring for the Caregiver, Diabetes and You, Home Safety & Fall Prevention and Understand Hospice.
Presentations are generally 30 minutes in length but can be tailored to meet your group's needs and audience members are welcome to ask questions.
Speakers are available for both daytime and evening events for groups as small as 4-5 or as large as several hundred.
---
Warren County Community Senior Center Lunch Menu
---
Community Senior Center Activities - January 2019
---
Do You Have Concerns About Falling?
A Matter of Balance
Many older adults experience concerns about falling and restrict their activities. A MATTER OF BALANCE is an award-winning program designed to manage falls and increase activity levels.
COACH TRAINING OFFERED
May 7 & 8, 2018
9:30 am – 3:30 pm
---
Hospice Compassionate Care
We understand that families may feel overwhelmed while taking care of terminally ill loved ones. In order to ease that burden, we provide:
A dedicated presence for patients and families on nights and weekends Specialty programs to prevent re-hospitalizations
Thorough symptom management
And a quick response time when it comes to patient needs
---
Wellness Programs
---
Volunteers Needed
The Warren County Community Senior Centers are looking for volunteers to play games, lead discussion groups, book clubs, instruct exercise programs, AND MORE at each of our four Center locations: Belvidere, Hackettstown, Phillipsburg & Washington.

To learn how you can join the fun as a participant, a leader, or a volunteer call Diane Gyorfi: 908-689-5208
---
PTR-1 Form
New Jersey Property Tax Reimbursement ("Senior Freeze") Application
---
Grandparent Scam - What You Need To Know
Please see link below received from NJ Adult Protective Services Coordinator with information on a scam targeting seniors.
View grandparent scam fact sheet ...
---
Donations Accepted
The Warren County Division of Aging & Disability Services always seeks donations of durable medical equipment such as: wheelchairs, walkers, canes, bed side rails, portable ramps, power chairs, scooters, hospital beds, and more.
---
Volunteers Needed
Our Senior Nutrition, Activities & ADRC Centers ("SNAAC") are looking for volunteers to play games, lead discussion groups and book clubs, instruct exercise programs, AND MORE at each of our four SNAAC locations: Belvidere, Hackettstown, Phillipsburg & Washington.
---
Busy Seniors:
The Busy Seniors from Liberty, Independence and surrounding areas meet every Friday at the St Peter and Paul parish hall (corner Hope Road and Rt. 46) in Liberty Township. The meeting is at 2 PM. anyone who would like too join our club will be welcomed.
"People usually get to the seniors club earlier than 2 o'clock and mostly everyone plays cards. Some poker, some pinockle and then a game called pokerino which is like bingo. Another table is the gab table. We also run monthly trips to Atlantic City ,these are paid for by the individuals going. We have covered dish lunches on special occasions. We also have day trips to various places. And we have cakes and coffee on meeting days. Join us!"

- Ken
---
Senior Services: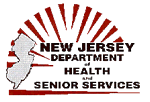 State of New Jersey Department of Health and Senior Services
Many links. Most interesting is perhaps the Senior Gold Prescription Discount Program.