Of Note
Applications are now being accepted for the following 2019 Liberty Township Positions:
Beach Manager, part-time position, seasonal
Life Guard, part-time position, seasonal (minimum age 16)
Summer Recreation Director, part-time position, seasonal
Summer Recreation Counselor, part-time position, seasonal (minimum age 18)
Stephen Romanowitch
Liberty Township has been very fortunate to have may outstanding individuals working for or with the town=employees, volunteer and outside professionals. They all deserve our thanks and recognition. But occasionally someone will come along who goes far above and beyond. No one will deny that Stephen Romanowitch was one of the most dedicated and hardest working employees Liberty Township has ever had.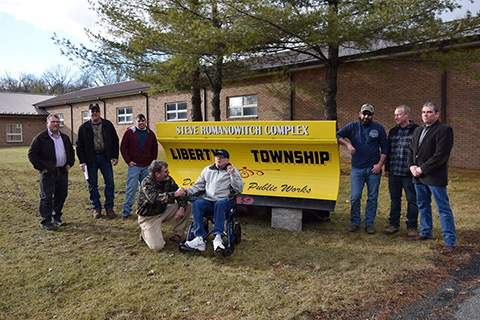 Liberty Twp. Recycling Challenge
Got plastic?
The Environmental Commission is participating in a plastic recycling challenge through Trex. We have partnered with local Girl Scout Daisy Troop 97260 to help take action in the community and promote recycling!
Challenge Update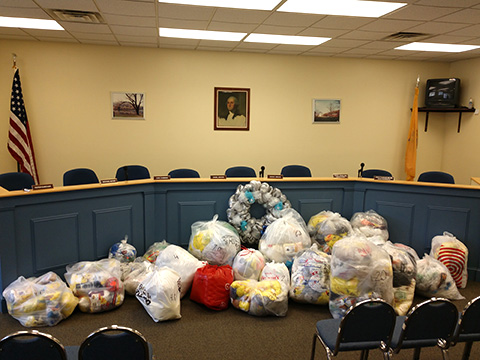 We collected 145 lbs of plastic in December, bringing our grand total of plastic recycyled to 250 lbs. so far! Thank you to everyone who has been dropping off their plastic! Some tips for what can be recycyled:
Bags or wrap only, no plastic water bottles or containers
Any bag with a #2 or #4 on it
Bags or wrap that can be stretched when pulled - if it rips, we cannot accept it
No Saran wrap
No wet bags or bags containing food or garbage allowed
DPW Yard
349 Mountain Lake Road
Great Meadows, NJ
26 December 2018 thru 31 January 2019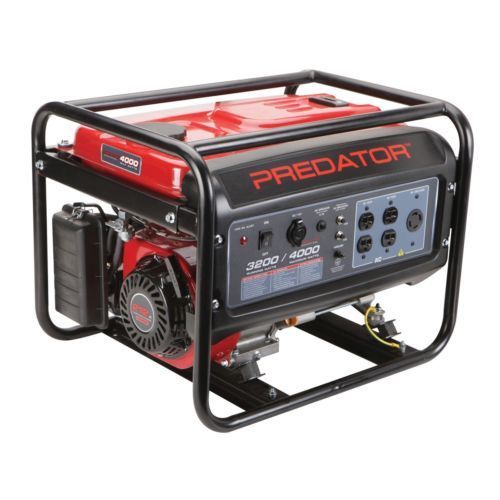 NJ Residents Suffer CO Poisoning / NJ Poison Control
Several New Jersey residents found themselves hospitalized this weekend for carbon monoxide exposure. The culprit: their gas generator. Carbon monoxide poisoning is a serious and deadly threat during severe weather. Do NOT under any circumstances bring gas generators indoors or leave them near open windows, doors, garages, etc. The New Jersey Poison Control experts urge the public to heed this warning for the next storm heading our way midweek.
Just 1-2 hours a week can make a difference in someone's life!
Perhaps you've reached a point when you have a little extra time in your life. How about spending a little of that time with us assisting our seniors and residents with disabilities in Warren County by volunteering for:
The Warren County Meals At Home Program
The Volunteer Connection Program

JCP&L Reminds Customers Assistance & Service Programs
Jersey Central Power & Light (JCP&L) reminds customers having difficulty paying their utility bills that they may be eligible for special financial assistance or energy efficiency programs that could reduce the amount of electricity they use.
January 16, 2019
This weekend you will get one of the best chances to see a total lunar eclipse, a spectacular astronomical event during which the moon turns red – and is therefore also known as a blood moon. The eclipse during the evening of January 20 will last for several hours, with the spectacular red-colored totality lasting about an hour in the middle of the event. It caps a weekend full of music, art and cooking events you'll find as you read on. And don't forget to check out the Plan Ahead section to get in on some great upcoming activities! Happy Wanderings!


JCP&L Storm Updates
Important Reminders for Customers:

Public Safety Notice: Temporary Road Limitation
Lakeside Drive West is now closed to all traffic. Vehicular as well as pedestrian until further notice.
Animal Lost and Found
If you have lost or found an animal please contact the Animal Control Official, Alan De Carolis at 908.377.0808

The Liberty Township Animal Holding Facility is located at
Happy Tails Inn, Tim Norton
69 US Route 46
Hackettstown, NJ
Telephone: 908.813.3832

Come Enjoy Breakfast at the
Mt. Lake Fire Company
Breakfast Buffet
New Additions, along with your old Favorites!
Mt. Lake Fire Co. Ladies Auxiliary
At the Mt. Lake Firehouse
For more info, call 475-3592.
Breakfast is served the third Sunday of each month,
with the exception of September, December, January and February
when we are closed.